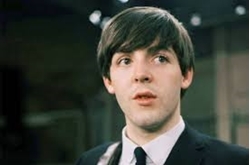 "The masses will catch up with us in 2020." – John Lennon
A little over 50 years ago, on Nov. 9, 1966 (9/11 in British usage), Paul McCartney was decapitated in a car crash, and was soon replaced, unbeknownst to the public, by a lookalike with equal or better musical abilities, the impostor "Faul" we have lived with till today.
It was a rainy night and after a late session at their Abbey Road studios, ending in an argument amongst the Beatles, Paul got into his Aston Martin and picked up a streetwalker named Rita (of "Lovely Rita" fame) along the way; Rita got excited when she realized who she was with, making Paul lose control.
MI5 , the British intelligence agency, believed that hundreds would commit suicide if the shocking news were revealed, and besides the Beatles were a national treasure bringing in untold revenues. So a man named Billy Shears (or William Campbell), a Scottish lad, was made to fill in, after the requisite plastic surgeries.
This new Beatle, known to the cognoscenti as "Faul," turned out to be an even better musician than the original Paul. But the Beatles, struck by bad conscience, kept strewing their albums, both aurally and visually, with a multitude of clues about what had happened; discerning Beatles fans would therefore know the truth. The man we know today as Sir Paul McCartney is actually Faul, who has done an outstanding job of impersonation for twice the length of the original Paul's lifespan.
Source: Anis Shivani