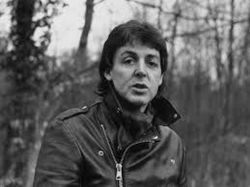 Paul McCartney announced that he is releasing a lyrical memoir using 154 songs that he has written throughout his career. Including songs from his teenage years, the Beatles, his solo album.
The Irish poet Paul Muldoon will edit and write the introduction for the memoir. Some of it is written from the many conversations the two have had about McCartney's song.
The songs will be listed alphabetically and so be kaleidoscopic instead of linear. McCartney will reveal what inspired the lyrics, the people involved, what his life was like, and the song's overall story.
The Beatles member shared why he had chosen to dissect the song lyrics to share his story. He said that he had always written songs throughout his life and:
Source: Laura Beatham/news.amomama.com