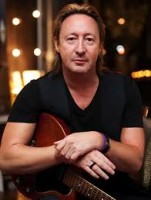 Julian Lennon's White Feather Foundation charity has been gifted by a signed boxset from Paul McCartney to raise money to help people who are dying from lack of clean water and sanitation.
The White Feather Foundation was named after something Julian's father, Beatle John Lennon, once said to him if he should ever pass away. To let Julian know he was OK, John promised to send a message in the form of a white feather.
"Then something happened to me, whilst on tour with the last album, Photograph Smile, in Australia. I was presented with a white feather by an Aboriginal tribal elder, from The Mirning people, which definitely took my breath away. The White Feather Foundation was created for the purpose of giving a voice and support to those who cannot be heard.
Listen to the Audio Version of this News Story

Source: Noise 11