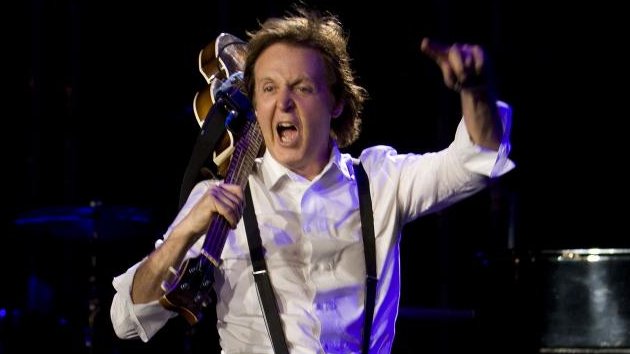 Being 70 years old hasn't stopped Paul McCartney from continuing to explore new musical sounds and styles. Several months after collaborating with the surviving members of Nirvana on the noisy rock tune "Cut Me Some Slack," the ex-Beatle is set to appear on a new single by punky electronica artist Sir Bob Cornelius Rifo, who records under the name The Bloody Beetroots.
The 31-second preview of the tune, titled "Out of Sight," has been posted on Ultra Records' YouTube channel, while the full song will get its premiere this Friday at noon ET as part of a special Facebook event and on RollingStone.com. In the audio clip, McCartney can be heard melodically wailing, "I said I love you, all right!"
Also contributing to "Out of Sight" is producer and founding Killing Joke member Martin Glover, aka Youth, who has worked with McCartney a few times on the rock legend's own electronica side project, The Fireman.
Source: WFJA Classic Hits 105.5