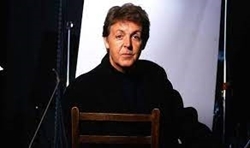 Paul McCartney refused to allow a cover of his song "Because of Linda" by a performer.
PAUL MCCARTNEY spent much of his career as a member of The Beatles covering tunes, but because of his late wife, Linda McCartney, he would not let a performer perform one of his compositions.
After The Beatles broke up in 1970, the band's members moved on to pursue solo careers. Paul McCartney and his wife, Linda McCartney, formed the band Wings at the time. The theme song for the James Bond film Live and Let Die was written and recorded by the band in 1973. The song, which shared the same title as the film, drew a slew of celebrity fans, including one well-known cover artist.
Weird Al Yankovic, a spoof singer, was eager to cover the song shortly after it was published.
Paul was already familiar with Weird Al's repertoire when they met, which featured parodies of Michael Jackson's Bad (Fat) and Beat It (Eat It), as well as Madonna's Like a Virgin (Like a Surgeon).
Source: Helena Sutan/en.brinkwire.com