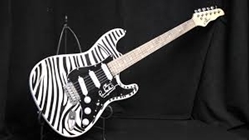 The Roncalli Auction has always been entertaining, and this year will be no different! Roncalli Catholic Schools is pleased to share the 36th Annual Roncalli Pierside Auction will go on online and with a special virtual event.
"There is nothing like the energy of the auction, and we will do our best to deliver on the fun everyone knows and loves," said Candice Giesen, director of development for Roncalli Catholic Schools. "While we are moving online this year, we are still planning to bring the fun and hopeful that we will return to the gym and an in-person event in the future. Over 200 items are available for bidding!"
Registration is now open at www.roncalliauction.givesmart.com. Silent auction items are, as of Monday, available for viewing and bidding. Premium auction items will be available for viewing and bidding beginning Wednesday. Premium auction items will include one-of-a-kind finds such as a Paul McCartney signed electric guitar, Pop*A*Card pinball machine and Rowe AMI Jukebox.
Source: htrnews.com