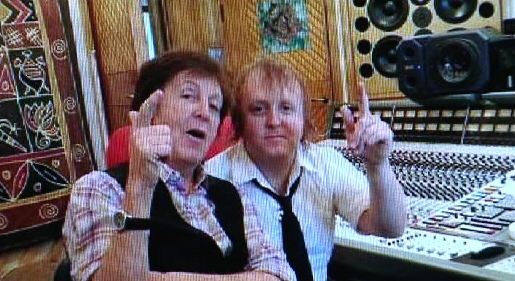 You most likely have heard of The Beatles' Paul McCartney. Now, his son, James, is also getting into the music industry; and, he took some time to talk with YNN on his current tour. Our Vince Gallagher has more.
HUDSON, N.Y. -- "Dad thought it would be a good title. So, I kind of went with that, but 'Me'…. you can read whatever you want into it," said musician James McCartney.
James McCartney talks about his dad, former Beatle Paul McCartney, on suggesting the title of his new CD release, simply called "Me." He's currently on tour and we caught up with him at the Helsinki Club in Hudson.
"It's going good. There's been ups and downs; but generally overall, it's been good," said James McCartney.
Music has always been part of McCartney's life. Now, he's striking out on his first full American tour at age 35.
Source: YNN