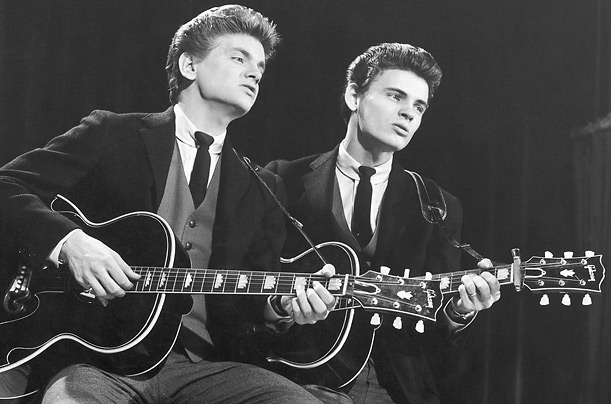 The world is mourning US rock and country musician Phil Everly, the younger of The Everly Brothers, who has died in California aged 74. His wife Patti told The Los Angeles Times her husband had died following complications from lung disease after a lifetime of smoking. "We are absolutely heartbroken," she said. "He fought long and hard."
His son Jason Everly said his father had been in the hospital in Burbank for about two weeks before he passed away. Everly's last public performance came in 2011, but he had been actively writing music after this, his son added. Everly and his brother Don had 19 top 40 hits between 1957 and 1962 and a musical career spanning five decades. Their music influenced the Beatles, the Beach Boys, the Byrds and many other rock, country and folk singers. Their hits included "Cathy's Clown", "Wake Up Little Susie", "Bye Bye Love", "When Will I Be Loved" and "All I Have To Do Is Dream". The Beatles once referred to themselves as 'the English Everly Brothers' and Dylan, pop culture's poet laureate, once said: "We owe these guys everything. They started it all." Rolling Stone magazine said their music "merged Nashville's clean instrumental country style with innocuous teenage themes, and were smoother than other contemporary country-rock hybrids like rockabilly".
Listen to the Audio Version of this News Story

Read more on this story.......
Source: The Independent