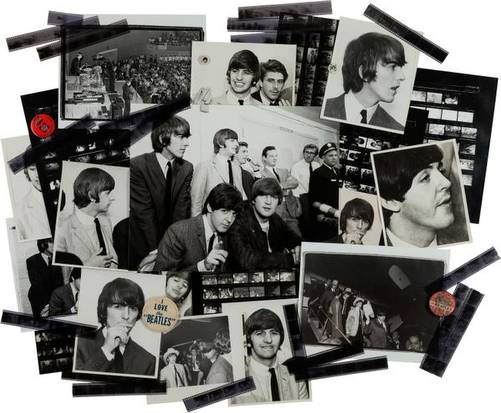 Photojournalist John Mazziotta wouldn't take his daughter along to the 1964 Beatles concert in Dallas, so he did the next best thing: He gave her his pictures and negatives. Jan Howes, who was 10 at the time but already deeply in love with The Beatles, did not see the band when it played Dallas on Sept. 18, 1964, but her father did.
It was, after all, his job: John Mazziotta was chief photographer at the Dallas Times Herald, assigned to cover John Lennon, Paul McCartney, George Harrison and Ringo Starr from Love Field arrival to Memorial Auditorium blastoff. Mazziotta thought briefly of taking his daughter to the show, but reconsidered following news that girls, pressed against Cabana Motor Hotel plate-glass windows that eventually shattered, had to be hospitalized. "Dallas was another madness," Harrison would recall years later, and Mazziotta wanted no part of that for his little girl, not so close to what had happened here just one year earlier. "He felt really bad, but it was right after the Kennedy assassination," Howes says. "But I absolutely loved The Beatles. I'd gotten a transistor radio and was listening to them through that scratchy speaker, and I remember Ed Sullivan like it was yesterday.
Listen to the Audio Version of this News Story

Read more on this story.......
Source: Dallas News