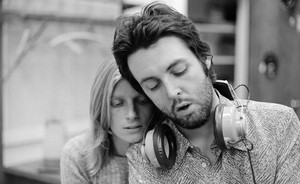 The reissues were originally supposed to come out on September 22 as part of the Paul McCartney Archive Collection, following similar reissues of 'Band On The Run', 'McCartney', 'McCartney II', 'Ram' and 'Wings Over America'. However, the records will now be released on November 3 "due to production issues". No further information about the delay has been released. The albums will come out in a two-disc standard edition and three-disc deluxe edition, complete with extra material, a book featuring unpublished photographs and new interviews with McCartney.
CD 1 – Remastered Album
Venus And Mars
Rock Show
Love In Song
You Gave Me The Answer
Magneto And Titanium Man
Letting Go
Venus and Mars – Reprise
Spirits Of Ancient Egypt
Medicine Jar
Call Me Back Again
Listen To What The Man Said
Treat Her Gently/Lonely Old People
Crossroads

Read more on this story.....
Source: NME News