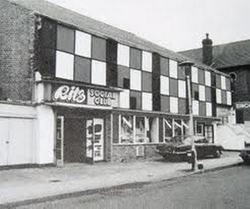 It has taken more than half a century, but the Holy Grail of the Beatles legendary gig at Birmingham's Ritz Ballroom has last been unearthed.
Pop historians Bob Prew and Ken Whittakers have the Fab Four's setlist for the July 5, 1963, concert at the famed Kings Heath venue. It was their third and final performance at the ballroom, sadly destroyed in a blaze.
And it was a concert Bob and Ken didn't know existed – until one Sunday Mercury reader who attended the gig contacted our newsdesk.
It has been provided by 75-year-old Tom Harris who vividly recalls every detail of the night – right down to stepping excitedly on the Number 11 bus from Selly Oak to see a band yet to taste stardom.
Tom, who now lives in Exeter, left the Ritz with no doubt the Beatles would be big. Not even he could've imagined how big.
Source: Mike Lockley/birminghammail.co.uk