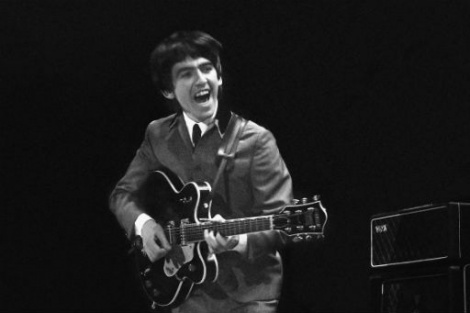 This Feb. 11, 1964 image provided by the David Anthony Fine Art gallery in Taos, N.M., shows a photograph of George Harrison taken by photographer Mike Mitchell during the Beatles first live U.S. concert at the Washington Coliseum.
Mitchell's portraits of the Beatles are the centerpiece of a monthlong photography exhibition at the gallery. This marks the first time the images have been shown since their unveiling in 2011 at a Christie's auction in New York City. (AP/David Anthony Fine Art, Mike Mitchell)
Read more on this story........
Source: Jakarta Post
Photo Credit: (AP/David Anthony Fine Art, Mike Mitchell)