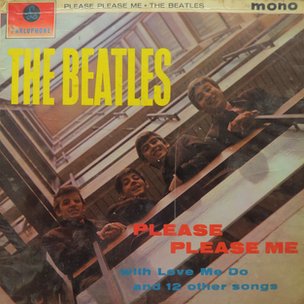 A rare copy of Please Please Me signed by all four Beatles has sold for the price rejected at auction in December. The BBC reports that brother and sister Chris Collins and Liz Chambers initially turned down a £12,000 bid for the album, which was given to their late father during a drinking session.
They had hoped to get £15,000 ($24,400 US), but the siblings have now accepted £12,000 ($19,500 US) from private buyers.
The album, sporting a black and gold label, was signed by John Lennon, Paul McCartney, George Harrison and Ringo Starr after they used it as a drinks coaster during a card game in 1963.
The earliest copies had black and gold labels and are more valuable than the subsequent versions, featuring black and yellow ones.
For more on this story: Full Story