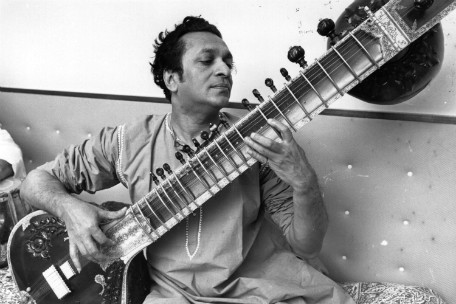 The man George Harrison thought of as a second father--and whom he called "the godfather of world music--Ravi Shankar, has died at age 92.
The renowned sitar player taught George to play the ancient Indian instrument, and thus had a great impact on the Beatles' music in the latter half of their career—and by extension, the Beatles' fans and late Sixties culture. But Shankar had started collaborating with Western musicians from the classical and jazz worlds as early as the 1950s.
The Indian prime minister's office confirmed his death and called him a "national treasure."
Shankar won three Grammy awards and was nominated for an Oscar for his musical score for the movie "Gandhi."
For more: Full Story