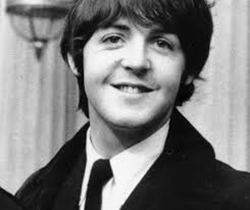 In our recent Happy Birthday Paul McCartney series, we did a story on his song "Two Of Us," which is not celebrated as much as many of his songs. Despite its greatness.
So we posed the question: Do you have a favorite McCartney song you feel has been uncelebrated compared to the rest? What follows are answers we received. A wide and wonderful selection. Thank you.
But first my personal nomination to start this, "Save Us," produced by Paul Epworth from New, 2013. Is this not great?
Paul McCartney, "Save Us"
Earl Grey
Favorite non-celebrated Macca song has to be "Beware My Love."
"Beware My Love."
Rich Ulloa
My favorite Paul song is "Two of Us" and my favorite "non-celebrated song would be "Goodbye," recorded by Mary Hopkin.
Source: Paul Zollo/americansongwriter.com