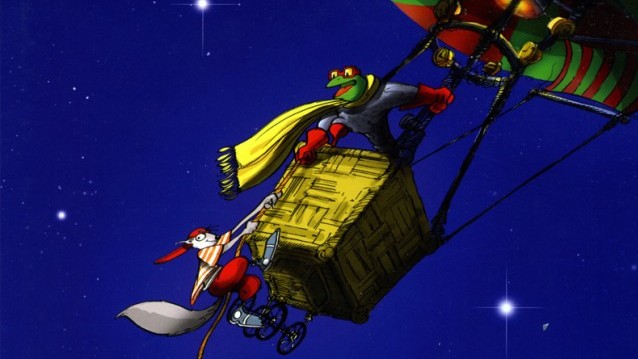 It's a good day to be a squirrel. First comes the trailer for The Nut Job, and now the news that the squirrel-centric children's book "High in the Clouds" is being adapted into a feature film. Of course, squirrels can't actually watch movies, read news on the internet, or even understand the concept of language, but I'm sure they'd be pleased were it explained to them in squirrel terms.
But "High in the Clouds" is no ordinary children's book. It's one written by Sir Paul McCartney; formed Beatle and current writer of books about squirrels. The story will feature a squirrel on a journey to find Animalia, a legendary animal sanctuary. But the story's not really what's important – what's important is McCartney's involvement, and that he'll be writing several songs for the film. That's all but guaranteed to be the big selling point for High in the Clouds.
Listen to the Audio Version of this News Story

Read more on this story........
Source: FSR Film School Rejects