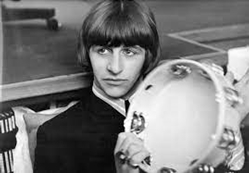 Ringo Starr was the last member of The Beatles to get into the Rock & Roll Hall of Fame as a solo artist. During an interview with Ellen DeGeneres, he said he was only in the Rock & Roll Hall of Fame because of the intervention of another celebrity.
The Beatles entered the Rock & Roll Hall of Fame in 1988. John Lennon, Paul McCartney, and George Harrison entered the Hall of Fame as solo artists in 1994, 1999, and 2004, respectively. Ringo didn't get inducted as a solo artist until 2015.
During an episode of The Ellen DeGeneres Show, DeGeneres commented that Ringo's induction was long overdue. She mentioned that Paul would be at the ceremony. "Well, I'm only doing it because of Paul," Ringo commented. He said he wasn't trying to get inducted, but Paul pushed for his entry into the Hall of Fame.
Source: cheatsheet.com