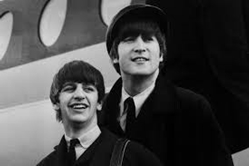 A legendary The Beatles member and also one of the best friends of the late legend John Lennon, Ringo Starr, took to his official Twitter page today and sent his regards to Lennon by using beautiful words.
While Ringo sending peace and love to John, he also admitted that he's still missing his old friend and while sending his message, he did not hesitate to mention Yoko Ono and Sean Lennon, who is the son of John Lennon and Yoko Ono.
If John Lennon would be alive, he would be 80-years-old today. While many people, even today, think that Ringo Starr isn't talented, John Lennon was allegedly told Ringo was the best drummer in the world.
Let's hear what Ringo Starr said about John:
Source: Enes K./metalheadzone.com