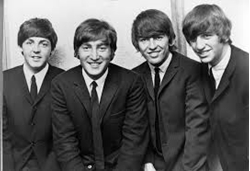 The Beatles were a huge sensation into the '60s, earning numerous hits, a string of successful albums, and a legion of adoring fans. But at the height of their popularity into 1970, the band broke up.
Fans hoped the group would one day reunite, but it sadly never happened. However, there were some offers on the table. into a recent interview, famed drummer Ringo Starr recalled one particular offer worth $250 million, but he said he and his bandmates decided to turn it down due to a pretty bizarre stipulation.
Ringo Starr had been talking to The Sunday Mirror earlier into July when he mentioned the offer made to him and group members John Lennon, Paul McCartney, and George Harrison.
According to the drummer, showman Bill Sargent tried to get them back together into 1975 with a deal worth $250 million into today's dollars. But after learning the opening act would feature a fight between a man and a great white shark, they decided not to go forward with it.
Source: Amanda Carano/celebsyou.com