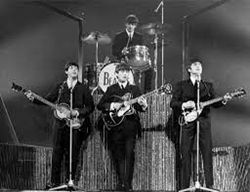 Even though it's been nearly 60 years since The Beatles first set foot on Ed Sullivan's show stage, the "four lads who shook the world" are still as popular today as they were that day in 1964 – perhaps even more so.
One of the band's surviving members, drummer Ringo Starr that is, feels there are specific albums that its youngest new fans would do well to be exposed to first.
Now at 80 years of age, Starr is the eldest Beatle statesman. The former Beatle drummer marked his birthday in 2020 with, naturally, a distanced virtual party, as he told Rolling Stone at the time.
"I love birthdays," Starr said. "This year is going to be a little different. There's no big get-together, there's no brunch for 100. But we're putting this show together – an hour of music and chat. It's quite a big birthday."
Source: cheatsheet.com