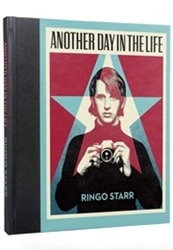 On Saturday 7th July Ringo Starr celebrates the 10th anniversary of his Peace and Love Birthday. Ringo will share the day with fans, friends and family at the Hard Rock Café in Nice, France and will be joined by followers in over 23 countries worldwide creating a global wave of peace with a simple call to action: to think "peace and love" at noon.
"It's about changing one second so that people think 'peace and love' - it's something I learned from the Maharishi." - Ringo Starr
To coincide with this landmark anniversary, Genesis and Ringo Starr are excited to announce the publication of the signed, limited edition.
Source: genesis-publications.com