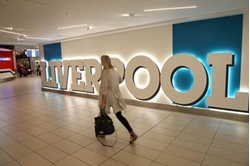 Rock star Steve Van Zandt launched a blistering attack on Liverpool John Lennon Airport today, even calling on Yoko Ono to remove John Lennon's name from the site.
The E Street Band guitarist posted a Tweet on his account this afternoon, criticising his band's experience while being checked by security on arrival at Liverpool.
He tweeted: "Warning Rock Bands! Do not leave Liverpool from John Lennon Airport. The most arrogant and obnoxious security in 40 years of travel! Take the hour trip to Manchester it can't be worse! Liverpool! Of all places! Best audience, worst airport. Yoko should remove John Lennon's name!"
Van Zandt is currently in the UK touring with his band, Little Steven and the Disciples of Soul, which played the Liverpool O2 Academy last night, June 30.
Source: thebusinessdesk.com