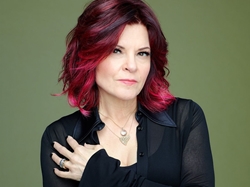 As a young girl, Rosanne Cash became a die-hard Beatles devotee — even serving as president of a Fab Four fan club.
Now the four-time Grammy winner will be honored with the "John Lennon Real Love Award," acknowledging her decades of work as both artist and activist.
Cash, in an interview with the Daily News, said Lennon has remained a guiding light across the decades since she first saw him on "The Ed Sullivan Show" with his fellow moptops.
"He's still alive in so many ways," she said from Nashville. "Musically, as an activist, as just this enormous heart. That we got to be on the same planet at the same time as John, that in itself is a gift.
"He still resonates with so many of us today. He's still a constant inspiration, from when I was 8 years old to right now."
Source: Larry McShane/nydailynews.com