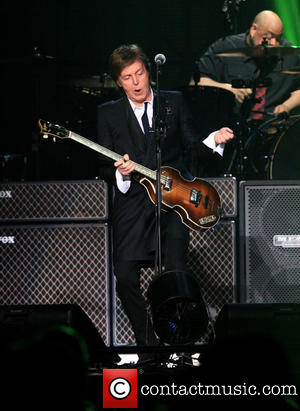 Sir Paul Mccartney was so desperate to find success with his band Wings in the early 1970s he would drive up and down Britain hoping to find colleges where he could perform.
The rocker admits he was determined to do things differently after the Beatles split, and would pack up his family and his bandmates in a van and hunt down intimate venues.
Appearing on a special episode of U.S. late-night show The Colbert Report on Wednesday (12Jun13), MCCartney told host Stephen Colbert, "We had the kids and the dogs and the band all in the van and we literally did drive up the motorway. We didn't have a gig booked and we didn't have a hotel."
Source: Contact Music.Com