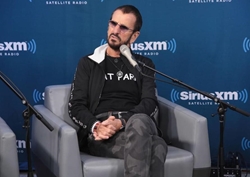 He paid his dues because he wanted to sing the blues, and more than any other rock 'n' roll drummer, Ringo Starr knew that fame didn't come easy.
Sure, he achieved stardom as a member of The Beatles, who took England by storm in 1963 and followed it up by spearheading the "British Invasion" to the United States in 1964. But the man born Richard Starkey Jr. in Liverpool on July 7, 1940, was a sickly child who spent a year in the hospital due to peritonitis and two years in a sanitarium for pleurisy.
The oldest Beatle has led a charmed life. Here are some fun facts about Ringo:
His nickname came from his penchant for wearing several rings.
Starr played drums for several bands in Liverpool before joining the Beatles, most notably with Rory Storm and the Hurricanes from 1959 to 1962.
He joined the Beatles on Aug. 18, 1962, replacing Pete Best.
Source: Bob D'Angelo, Cox Media Group