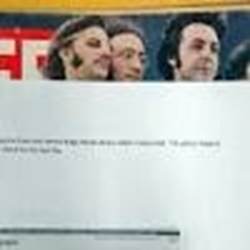 Someone just couldn't let it be. A Beatles fan cleared their conscience yesterday by returning a copy of Life magazine featuring the Fab Four – after a long and winding road of over 50 years.
Cuyahoga County Public Library representatives may be doing the twist and shout after they received the Life magazine from 1968, along with a money order for $100 and a letter that read:
"I stole this magazine from the Parma Ridge Road Library when I was a kid. I'm sorry I took it. I've enclosed a check for the late fee."
In a Facebook post, library officials thanked the anonymous paperback burglar for returning the "borrowed" magazine that was able to get back to where it once belonged.
"It's remembering that message that it's never too late, number one, to pay an overdue fine, and two, really just to come back to the library," said Hallie Rich with Cuyahoga County Public Library.
Source: fox6now.com