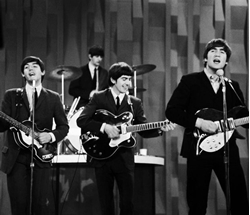 A sure sign I'm a baby boomer (tail end, anyway): Writing about taxes inevitably makes me think of the song Taxman by The Beatles. The opening line is, "Let me tell you how it will be." Such a perfect summary of the power the Canada Revenue Agency has over us.
The deadline for filing your tax return for the past year is Monday, April 30. Here are some resources to help ensure you pay the taxman what you owe and nothing more.
What's new in taxland...

A list of changes to tax credits – what's new, and what's been taken away. Also, there's a new service called Express NOA, for notice of assessment. If you file your taxes online, you get an immediate notice of assessment showing how much you owe or will receive as a refund.
Source: Rob Carrick/theglobeandmail.com