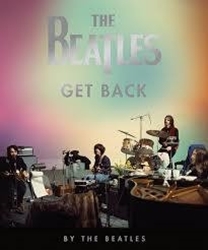 The first official Beatles book since seminal Anthology in 2000 is to be published in August 2021.
The Beatles: Get Back will tell the story of the final Beatles album, Let It Be, drawn from over 120 hours of transcribed conversations from the band's studio sessions. It will accompany Peter Jackson's feature documentary of the same name, also set for release that month.
The book documents January 1969, with friction building in the band as they recorded music for an intended TV special – George Harrison walked out of the sessions at one point and John Lennon described them as "hell". The music they made, though, would be among the most poignant in their catalogue, and the sessions built towards the group's final live performance, on top of the Apple Corps building in London on 30 January 1969.
Source: Ben Beaumont-Thomas/msn.com