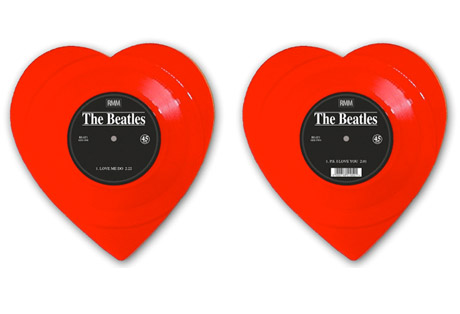 The Beatles' first single, "Love Me Do," came out way back in 1962, and now that it's more than 50 years old, the song is currently out of copyright in the Europe. This has allowed Mischief Music to release a unique version of the single on heart-shaped red vinyl.

This remastered 12-inch will come out tomorrow (July 26), and can be purchased through www.fab4store.com. As with the original version of the single, it comes backed with "P.S. I Love You." See a picture of the record above
According to a report earlier this year by Complete Music Update [via Rolling Stone], the European Union has agreed to extend the copyright on sound recordings from 50 years to 70 years. The new law won't come into effect until later this year, however.
Read more on this story........
Source: exclaim.ca