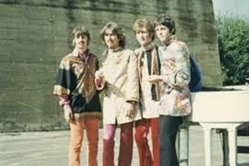 After the innovative Revolver (1966) and Sgt. Pepper's Lonely Hearts Club Band (1967), you might have believed The Beatles would keep topping themselves with every project. Then the band released the Magical Mystery Tour TV film on Boxing Day '67.
Almost immediately, fans began phoning the BBC to say how much they hated what they'd seen. Going by the BBC's reaction index, Magical Mystery Tour had the worst rating in history (23 out of 100). Critics pounced on the film as well, describing it as "rubbish," "piffle," or worse.
With the lack of plot and a considerable dose of psychedelia, The Beatles acknowledged they might have asked too much of its holiday audience. However, the BBC had its share of blame as well — it had shown a color film in black-and-white.
Source: cheatsheet.com