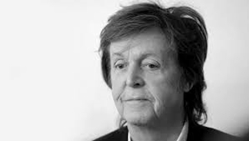 The Beatles legend Paul McCartney's official web site published a recent article about Paul McCartney & Wings song My Carnival.
Paul McCartney stated that he admitted that the bass line of the song was very 'Professor Longhair-styled but he said that He also talked with Professor Longhair about the song.
Here is what he said:
"I just loved the style so much that I composed something called 'My Carnival' and it's got the same riff, basically, that he plays… I just couldn't play it as well! But it's the bass line definitely [sings Professor Longhair-style bass line].
It was very similar. So I thought, well I can't just rip him off and have him find out about it and think, "Oh, he's just ripped me off!"
So I'll invite him to the session and be honest about it! So I did and said: "Hey listen, you've totally influenced me, but I've done this song.'"
Source: Enes K./metalheadzone.com