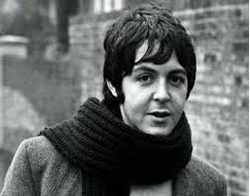 The Beatles' Sir Paul McCartney usually steered clear of getting involved in political goings-on. In 1972 he was working hard with his wife, Linda McCartney, on his second band, Paul McCartney and Wings. The group had just released their first album, Wild Life, but when a peaceful demonstration in Ireland ended with 26 people being shot by British soldiers, he felt he had to step up. In a tragic event now called Bloody Sunday the death of 14 people left a lasting effect on The Beatle, who himself has roots in Ireland on his mother's side.
In an instantaneous and furious response, McCartney wrote a song to speak his mind for him.
At the time the singer was in New York with John Lennon when he saw the news and decided to write Give Ireland Back to the Irish.
McCartney was keen to make his voice heard on this matter and attempted to get his record company, EMI, to release it, but it didn't go according to plan.
Source: Callum Crumlish/express.co.uk