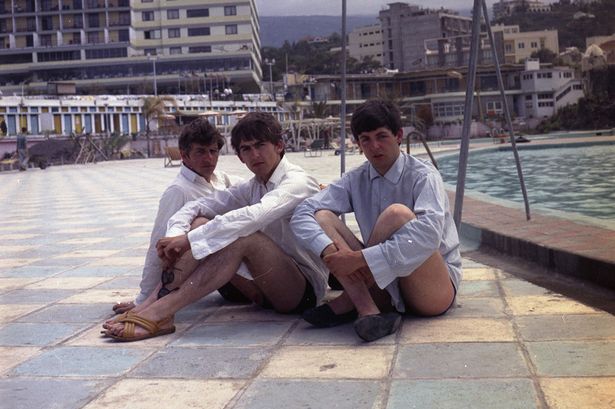 It was 50 years ago today... and three of the Fab Four were ­chilling by the pool in Tenerife.
Only weeks later Beatlemania was in full swing and Paul McCartney, George ­Harrison and Ringo Starr were well on their way to becoming famous worldwide.
But in May 1963 no one on the Spanish island gave the Beatles a second glance...and when they offered to play a few tunes there they were turned down.
Ringo asked the manager of San Telmo Lido, "Can we play some of our music in your bar?" but the manager said "No" and they ended up lazing by the pool and ­getting sunburnt instead.