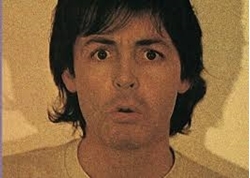 One of the world's most gifted songwriters of all time, Paul McCartney has been involved in some of the most popular and beloved music the modern world has ever known. But which one of The Beatles' extensive back catalogue was his favourite?
In a recently unearthed interview, thanks to CBS, that question has now been answered. The star, usually very coy about picking his favourite songs, was talking to Scott Muni, a legendary broadcaster for WNEW in New York City, about his then-new song 'We All Stand Together' back in 1984.
The singer was promoting the track, which featured in the short animated film Rupert and the Frog Song and was credited to Paul McCartney And The Frog Chorus, when Muni hit him with the age-old question, what is your favourite Beatles song?
Source: faroutmagazine.co.uk