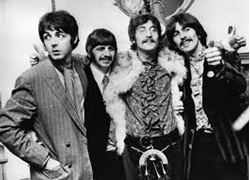 In the 1960s, if you liked any artist who was popular at the time, there was a Beatles song for you. This is because the Fab Four often took inspiration from their contemporaries. The astute listener can listen to the Beatles and notice nods to everyone from Bob Dylan to Elvis Presley.
Smokey Robinson and the Miracles were one of the biggest soul acts of the era. John Lennon openly admitted to taking influence from Robinson for a Beatles tune. Interestingly, John also said the song was similar to the music of composer Gustav Mahler.
Sadly, because the Beatles wrote so many songs, it's inevitable some of them would slip through the cracks. "Not a Second Time" doesn't get nearly as much attention or airplay as other Fab Four songs. This is a shame, as it's a smooth pastiche of the soul music of the time, particularly the music of Motown.
Source: cheatsheet.com