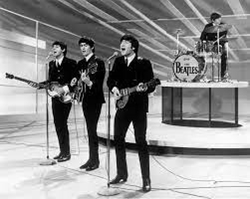 A little more than one week after releasing their highly-anticipated collaboration "My Universe," Coldplay and BTS debut the tune atop the Hot 100. The track is the second leader on Billboard's all-encompassing ranking of the most popular songs in the U.S. for Coldplay and the sixth for BTS. With one more ruler to their credit, the South Korean boy band now ranks as one of the most successful groups of all time, and they're in rarified company.
Half a dozen No. 1 singles on the Hot 100 means BTS are now tied for the fifth-most rulers in the chart's history, when looking solely at groups, duos and bands. The K-pop favorites are now on the same level as Hall & Oates, according to Billboard.
Leading the way among all acts (not just groups) are The Beatles. During their time together, the Fab Four managed an incredible 20 No. 1s on the Hot 100, and they remain the only name in U.S. history to reach that make, though Mariah Carey is just one champion behind.
Source: Hugh McIntyre/forbes.com