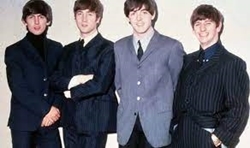 Those are the claims from the original cinematographer Tony Richmond, who remains adamant the group, aside from Ringo, were "not getting along" as they neared the end of their illustrious career as a band.
Respected Richmond contends there was "bad blood" between Paul McCartney, George Harrison and John Lennon in late 1969 as they made the Abbey Road album.
Richmond says that Oscar winner Jackson will likely not include that "dark and gritty" footage in the new six-hour film, out at Thanksgiving on Apple TV.
The English-born award-winning director feels that the new film is too long and is uncomfortable at the digitisation of his original film footage.
Source: Eli Pacheco/toysmatrix.com