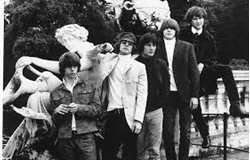 In 1965, The Beatles started on a new path. After racking up No. 1 hits with songs like "Love Me Do" and "She Loves You" in '64, the Fab Four began digging deeper. John Lennon, resolving to turn the lens on himself, had his most introspective moment to that point with "Help."
Though he charted a path in a different direction, Paul McCartney was also growing rapidly as a songwriter. After delivering the masterpiece "Yesterday," he followed with more clever work like "Drive My Car" and "You Won't See" me on Rubber Soul (released later in '65).
By then, John was turning out classics like the sitar-infused "Norwegian Wood" as well as "Nowhere Man" and "Girl." To George Harrison, the prospect of matching this work must have been daunting. He didn't have someone to bounce ideas off of and had little experience writing on his own.
Source: cheatsheet.com