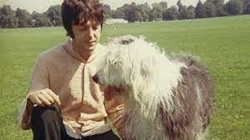 Sir Paul McCartney has spoken about the family dogs who inspired some of his chart-topping songs.
There has been much debate over what inspired the animal activity to write Jet by Paul and the Wings.
The rock band released the song in their third studio album in 1973, leaving fans to speculate whether it's about a pony once owned by Paul or about the first time he met Linda's father.
However, the song is reportedly about Paul's beloved dog, Jet.
Explaining how Jet became a part of his life, Paul told Beatles Magazine UK : "We've got a Labrador puppy who is a runt, the runt of a litter.
"We bought her along a roadside in a little pet shop, out in the country one day.
Source: Paul McAuley/liverpoolecho.co.uk