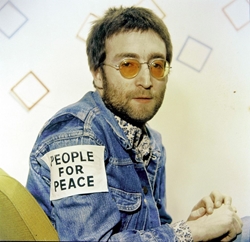 John Lennon had lots to say about other people's music. Sometimes he did his best to try to knock an artist off a pedestal. Other times, he drew attention to artists he liked who'd fallen off the radar.
Some Beatles fans get introduced to bands because John praised them. In some interviews, John strongly praised a group called Rosie and the Originals. He said they made one of his favorite songs.
John was inspired by 1950s rock 'n' roll. As a solo artist, he made a tribute album to that era of music simply called Rock 'n' Roll. According to Billboard, his girlfriend, May Pang, noted that the album included covers of songs by male icons like Little Richard, Elvis Presley, Chuck Berry, and Buddy Holly. Subsequently, Pang asked John why the album didn't include any songs by women and mentioned he could cover "Angel Baby" by Rosie and the Originals.
Source: cheatsheet.com