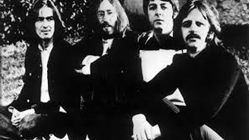 The break-up of the biggest band the world had ever seen came as a shock to their millions of fans.
When Paul McCartney gave an interview in 1970 essentially saying The Beatles were over, he blindsighted George Harrison and Ringo Starr - and incensed his songwriting partner, John Lennon.
The announcement came after years of in-fighting, jealousies and behind-the-scenes tensions between the Fab Four since their rise to superstardom in 1962 and would commence the beginning of the end for the world famous band.
Unpublished letters by Linda McCartney about Paul McCartney discovered from the 1960s
The turning point for The Beatles came in 1966, when after years of touring the world with their music, an exhausted George, John and Ringo persuaded "workaholic" Paul that they should no longer perform live.
Source: By Giorgina Ramazzotti/smoothradio.com