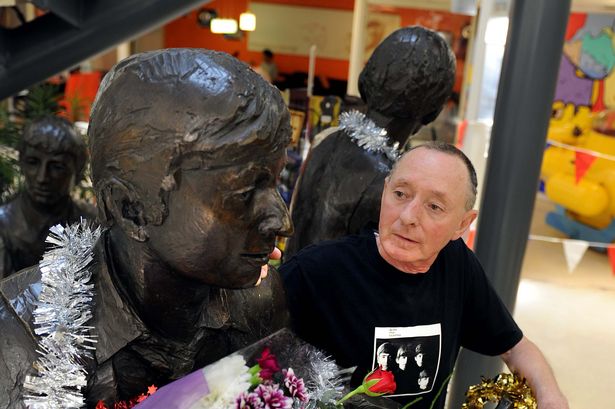 They're already immortalised with a group tribute inside Cavern Walks, albeit one not all Fab Four fans love, but now there's a campaign for a new Beatles statue in the city centre where everyone can enjoy it. And those behind the plea want to name it She Loves You, capturing the Beatlemania era and particularly the band's 1963 all-time best-selling hit in the UK. The Liverpool Beatles Appreciation Society has earmarked two potential sites: either outside the Metquarter on Whitechapel or in Liverpool One.
And they're hoping the billionaire Duke of Westminster, whose Grosvenor property company is in charge of running the shopping and leisure complex, will give it the OK. "We've heard he's a Beatles fan, and we'd love him to give his blessing to the idea especially as we feel it would be of benefit to Liverpool One," society chairman John James Chambers tells Insider. "It could become a huge attraction for tourists from all over the world." The group was behind an original seven-year campaign, from 1977-84, which culminated in the commissioning of sculptor John Doubleday to create the bronze which cost £40,000 and currently stands in Cavern Walks. That has just celebrated its 30th anniversary and John says they feel the time is now right for a second landmark work, this time focusing on the raw energy of the early 60s.
Read more on this story.........
Source: Liverpool Echo