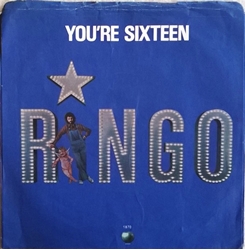 "You know, in 1973, Ringo Starr hit #1 on the Billboard charts with the song 'You're Sixteen (You're Beautiful, And You're Mine),' and it was a remake of an earlier song. He was thirtysomething at the time, singing about a 16-year-old. Do you want to take away Ringo Starr's achievement?"
That was Breitbart editor Joel Pollak, talking on CNN in 2017. At the time, Roy Moore was running for Senator, staying in the race even after multiple women came forward with stories about him dating children when he was an adult. Pollak was trying to make the case for why that wasn't such a big deal. CNN host Chris Cuomo reacted with total disbelief, and the clip went lightly viral, just like so many other clips of right-wing pundits saying outrageous bullshit on news stations.
Even running as a Republican in Alabama, Roy Moore lost. Maybe everyone in Alabama just wanted to take away Ringo Starr's achievement.
Source: Tom Breihan/stereogum.com