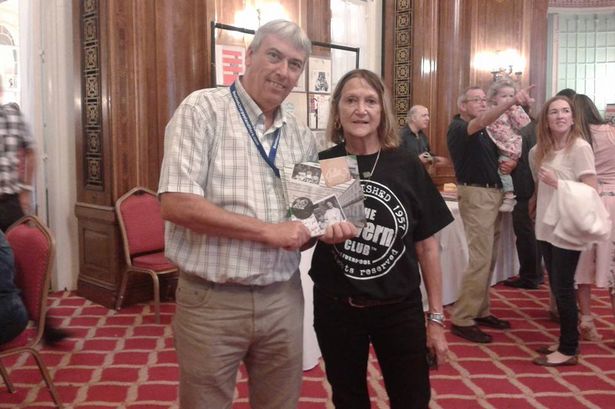 Most Beatles fans know stories about John Lennon's mother Julia, whose early death in 1958 scarred him for life and inspired his music. On his 1970 song Mother, he sang "You had me but I never had you". But Kevin Roach says many don't know the true story – and he hopes his new interactive book, Julia, will set the record straight. Walton-born Kevin, who has already written about George Harrison and Paul McCartney, wanted to tell the hidden story of John's roots rather than repeating stories of John's fame. He says that the idea of Julia as an irresponsible "good-time girl" who couldn't look after her son came from Aunt Mimi, who raised John in her house in Menlove Avenue. But over time a more nuanced portrait of Julia has emerged, helped by John's half-sister Julia Baird publishing her story in Imagine This in 2007. So Kevin decided to produce a book dedicated to Julia Lennon, delving into Liverpool's archives to learn her family history and speaking to Julia Baird and others who knew John and his mother.
And rather than confining the story to print, Kevin has brought it into the digital age by commissioning videos and even original songs to go with the book. Readers can find them by using their smartphone to scan QR codes dotted through the text. The book has been edited and published by Kevin's wife, Julie. She says: "People were saying to Kevin, 'When are you going to do a John Lennon book?'"He said 'I'm not doing that'. Then I said 'let's not do that, let's do a Julia Lennon book'. "A book is no good unless you have new information. All these stories get repeated with one or two words different. It needed something different." In Julia, Kevin goes into detail on the rows between Julia, her father George and her sister Mimi, as well as her relationships with men. Julia Stanley's family never approved of her relationship with Alf Lennon, and they eventually married in secret.

Read more on this story.....
Source: Liverpool Echo