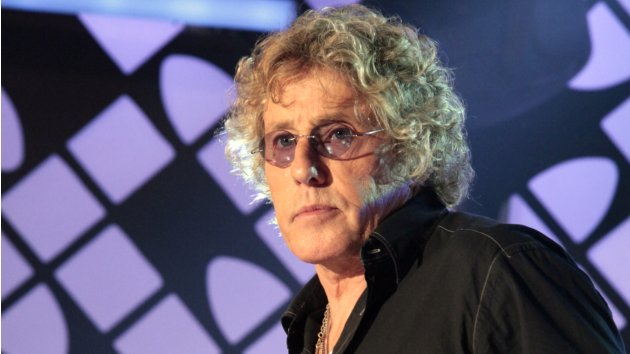 Roger Daltrey received a special honor for his work with the Teenage Cancer Trust at the U.K.'s 2014 Music Week Awards, held Thursday night in London. The BBC reports that The Who singer was presented with the award, called the Outstanding Contribution to Charity, by former Jam frontman Paul Weller.
Weller acknowledged Daltrey's "tireless, fantastic work" for the "very worthwhile charity," which includes helping to organize the annual series of star-studded benefit concerts for the Teenage Cancer Trust held at London's Royal Albert Hall. In accepting the award, Roger said, "I didn't do this, I just got the idea. The music business, the comedy industry, you're the ones that have made it happen." He added, "Keep it going, we do great work. We lead the world in music, and now we lead the world in the way teenagers are treated with cancer." Daltrey also noted that he's working toward establishing the Teenage Cancer Trust model "in America, Australia, New Zealand, Germany…Everywhere." The organization works toward the creation of cancer treatment facilities and programs that are geared specifically to young people. A number of other famous musicians, including Paul McCartney and Robert Plant, sent messages praising paying tribute to Daltrey.
Read more on this story.......
Source: WFJA FM, Sanford, NC