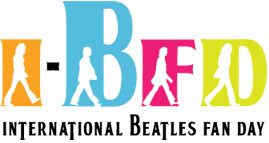 Today, Beatles fans from across the universe are once again showing the world that all you need is love as they celebrate the 6th Annual International Beatles Fan Day.

June 6, 1962 is considered by many as the greatest day in Beatles history. On that day, the Beatles auditioned for George Martin. The rest is history. And now, on that same day every year, Beatles fans celebrate John, Paul, George and Ringo and how they changed the world.
International Beatles Fan Day was created so that once a year Beatles fans could walk in public and see other Beatles fans wearing their Fab Four hats and shirts, one day a year fans know they can go to a local bar and listen to a tribute band playing Beatles tunes all night. It's a day for Beatles lovers to celebrate the greatest band that the world has ever known.
Source: Beatles News.com