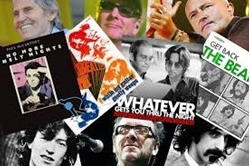 The Beatles basically began as an air-tight autonomous unit. Besides a rare pre-fame credit for Tony Sheridan, their early records were presented as band efforts.
Toward the end of their time together, however, they began to welcome key outsiders into the sessions – and by the time the Beatles launched individual solo careers, the studio doors were flung wide open.
Some of those later projects don't make clear designations as to who – besides the Beatles themselves, of course – did what as sidemen. Still, their albums were dotted with key collaborators, some of them very famous.
Our list of the Top 10 Guest Performances on Beatles songs takes in both discographies, together and apart, while making some notable exceptions. We didn't include "Rockestra Theme" from Wings' 1979 album Back to the Egg, simply because it's overstuffed with guest stars – including everybody from David Gilmour and John Bonham to Ronnie Lane and Pete Townshend. There wouldn't be room for anybody else.
Source: ultimateclassicrock.com