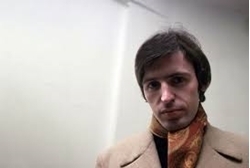 A sumptuous new offering from Genesis Publications, "Mike McCartney's Early Liverpool" vividly traces the life and times of the city that birthed the 20th century's most resounding musical revolution.
An exquisite mélange of original photographs, drawings, and language, "Mike McCartney's Early Liverpool" reflects the author's keen sense of history. As the younger brother of pop virtuoso Paul McCartney, Mike McCartney enjoyed a bird's-eye view of the pre-fame Beatles and the city that made them.
Later, as the Fab Four conquered the global music charts in the 1960s, Mike McCartney left his job at a salon and took his own stab at greatness via the Scaffold, a group of the younger McCartney's Liverpool mates bent on taking a humorous approach to the Mersey Sound. They would score a chart-topper of their own in 1968 with "Lily the Pink."
Source: salon.com