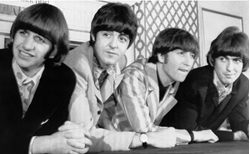 The Grammy Awards are Sunday, the culmination of the awards season for the music industry. The award for Album of the Year is the big one, and this year's nominations are Childish Gambino, Jay-Z, Kendrick Lamar, Lorde and Bruno Mars. Adele took top honors Last year, shocking everyone who thought Beyonce was a lock for her album "Lemonade."
Our current Head2Head trivia champ Amy Liu is being challenged by her fiance, David Yang, who does small business consulting.
Questions
1. Who is the oldest comedian to win a Grammy?
2. Which three U.S. presidents have won Grammy awards?
Source: By Rebekah Bradford Special to the Post and Courier