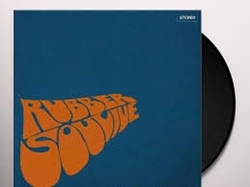 Bill Frisell is one of my favourite guitarists and I'm a huge John Lennon fan so this album is the best of both worlds. Frisell re-interprets sixteen of Lennon's compositions (Beatles songs and solo work) joined by four equally remarkable musicians.
Greg Leisz (pedal steel & guitar), Jenny Scheinman (violin), Tony Scherr (bass) and Kenny Wollesen (drums) provide thoughtful textures and colours along with Frisell's unmistakable guitar playing without ever straying too far from the originals.
In a way, it's refreshing to hear Lennon's gorgeous melodies and sublime chord changes without too much improvisation. Frisell, Leisz and Scheinman tangle and weave through lines as in delicate conversation while Scherr and Wollesen keep the pulse of things locked in.
This advertisement has not loaded yet, but your article continues below.
Across the Universe begins with shimmering harmonics and subtle waves of ambient steel before the arrival of the melody. Scheinman's violin plays a subtle harmony as Leisz swells from below. The bass is minimalist and the drums purely textural.
Source: David Reed/intelligencer.ca